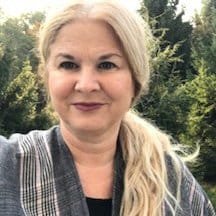 TRACY GROSS, DIRECTOR OF OPERATIONS
Tracy joined Nature First as Director of Operations in February 2022. In her role, she will focus on supporting the strategic vision of its founders and members and carrying out 2022 goals and supporting the agency in future expansion.
Before joining Nature First, Tracy spent 15 years at a New Jersey-based 5013c focused on creating the systems and services necessary to improve the health of communities throughout New Jersey. For over 30 years, the agency has provided substance use disorder prevention programs, nicotine and tobacco treatment, and innovative recovery support and social care services. During her tenure, she helped lead the agency in growing to 20 million dollars in federal, state, and county grants; and from 15 to 180 employees. Outside of work, she enjoys travel, spending time with her son, frequenting the local dog park, browsing antique stores, and photographing flowers. Her love of photography comes from her late father.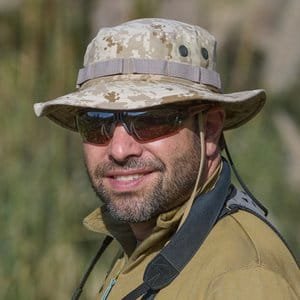 ANDRÉS PUIGGROS, AMBASSADOR PROGRAM MANAGER
Andrés is a nature and landscape photographer who has dedicated himself to capturing the natural wealth and the great diversity of wildlife in the extreme north of Chile, Arica y Parinacota region. Living surrounded by the driest desert in the world and at the same time discovering wild places that are still pristine amid the urban madness of recent times has connected him in a profound way with an interest in preserving and respecting these places.
A commitment to practicing responsible nature photography compelled Andres to get involved with Nature First. Andres will accelerate the effort on the internationalization of Nature First. Andres resides in Arica, Chile.
MIA VILLALONGA, COMMUNICATIONS TEAM LEADER
Mireia (Mia) will develop a strategic plan for internal and external communication, provide insight and direction to the social media and writing teams, and partner with the board and other key leaders to ensure 2022 goals are met. Mia strives to create a world where humans are connected to Nature. She has worked with small and large international organizations where strong strategic, cross-cultural skills were essential to support communication, behavioral change, and outreach activities. As a passionate amateur photographer and conservationist, Mia is excited to support the advocacy efforts of Nature First to express our shared values. This decision aims to acknowledge the impact of her actions and take responsibility to protect the wildlife and natural places whose stories she tells to help reconnect people with Nature. Mia resides in Tanzania, Africa.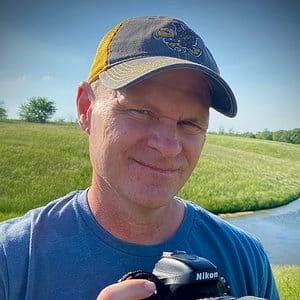 JOSH MEIER, PARTNERSHIP COORDINATOR
Josh Meier is a professional nature and landscape photographer with educational background in Journalism, Sustainability and Non-profit Communications. Sharing time between Iowa and Utah, he is in tune to environmental challenges across varied ecosystems and has worked with a number of advocacy-based organizations.
Through photography and writing Josh strives to deepen people's connection to our natural world, believing this to be our greatest hope for protecting it. He initially began volunteering with Nature First as a writer and North American ambassador (and will continue contributing in those roles.) As Partnership Coordinator he seeks to make further impact by fostering mutually beneficial relationships in ways that advance Nature First principles amongst like-minded parties.
KELSEY RADIGAN, SOCIAL MEDIA MANAGER
Kelsey will run the Nature First social media–creating posts, answering comments, and continuing to develop an engaging community through these platforms alongside the Communications Team.
Kelsey has many passions and interests, with nature being the focal point of everything she does. She's an artist, photographer/videographer, outdoor educator, and forest therapy guide, to name a few. In 2018 Kelsey lived and studied in New Zealand, taking classes centered around Leave No Trace principles. That's when she decided to be an advocate for nature, and use art and photography to inspire others to prioritize nature and conservation. Kelsey resides in New York.
JON NORRIS, TECHNOLOGY COORDINATOR
Jon will support all aspects of implementing and administering the technology platforms. He will assist Nature First staff and volunteers to use and improve our current technology platforms and services.

Jon is a landscape photography guide, Joshua Tree National Park Association member, and a Desert Institute volunteer. Jon offers one-to-one and small group workshops, plus photographic adventure tours, in Joshua Tree National Park. He started taking photos at the age of 14 with his trusty Zenit 10, teaching himself the fundamentals of photography via countless rolls of poorly exposed 35 mm film. Born in the UK, he spent 25 years working in aerospace engineering (15 years while living in France and Germany). As a recovering engineer, he now divides his time between marketing and photography. Jon resides in Lake Forest, California.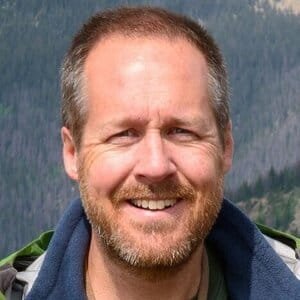 ERIK STENSLAND
Erik is a full-time landscape photographer and author based in Estes Park, Colorado. He's spent the last 17 years photographing Rocky Mountain National Park and selling prints through his galleries. He also writes and publishes books that celebrate the natural world and our connection to it.
SCOTT BACON
Scott spent over 25 years as a developer and product leader in the software industry and is a long-time amateur photographer. His diverse portfolio of landscape and nature images reflect his reverence for the natural world and his passion for wilderness preservation. His motivation is rooted in the idea that future generations deserve the same opportunities for adventure and exploration of wild places that have so enriched his own life. Scott is a founding member of Nature First.
RICK DUNN
Rick is an avid nature photographer and world traveler. He has spent much of his professional career as a commercial leader and business strategist for startups, non-profits and large multinational corporations, and currently works to transform energy markets in pursuit of decarbonization, sustainability and equity. He has a degree in Ecology from the University of Pittsburgh and enjoys the many challenges of working to balance economic growth and environmental conservancy.